S&P affirmed CREDIT BANK OF MOSCOW ratings at 'BB-/B' despite deteriorating economic conditions, outlook stable
04.06.2014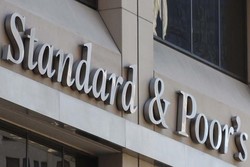 Standard & Poor's Ratings Services affirmed CREDIT BANK OF MOSCOW's long- and short-term credit ratings at 'BB-/B' with stable outlook.
According to Standard & Poor's, the affirmation of credit ratings reflects CBM's better than most of its peer banks' resilience to deteriorating economic conditions and rising industry risks in Russia, funding-related risks in particular.
The stable outlook reflects the Bank's higher than Russian peers' capitalization, profitability and asset quality, which, according to Standard & Poor's, is expected to counterbalance risks related to its rapid growth.
«

This rating action is a positive estimation of our business performance and positions, especially against the backdrop of economic uncertainty. Strong focus on robust risk management will remain the cornerstone of our further development

»

– commented Chairman of the Management Board Vladimir Chubar.