CREDIT BANK OF MOSCOW is recognized as one of the most transparent among Russian financial institutions
28.04.2014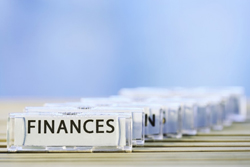 CREDIT BANK OF MOSCOW is among TOP-5 Russian financial institutions in terms of reporting quality along with corporate governance information disclosure, as outlined in the research of Russian Regional Network on integrated reporting (RRN).
The aim of the research is to conduct a complex analysis of reporting of the largest Russian companies and to assess their transparency level. The objectives of the research, which resulted in the development of companies' ratings based on their corporate reporting, included determination of the quality level of the largest Russian companies' reports, as well as identification and distribution of best practices, applied in the sector. As part of the research, RRN experts analyzed the annual reports of 100 Russian companies as well as other reporting materials available on the websites of these companies.
Ensuring business transparency and implementation of best standards and practices of corporate governance at the level of market leaders form one of the strategic goals of CREDIT BANK OF MOSCOW. The Bank constantly takes actions for the improvement of its corporate governance system in reliance on best Russian and international practices.
It is worth mentioning that in 2013 the level of the Bank's development of corporate governance and transparency already received appreciation of the expert community. CREDIT BANK OF MOSCOW was ranked first on the XVI annual federal contest of annual reports and corporate websites, conducted by the RCB media-group in the nomination "Best annual report in financial services industry". The Bank was also among TOP-3 in the contest of annual reports conducted by "Expert RA" agency in the nomination "Best annual report in financial sector".