Fitch Ratings affirms CREDIT BANK OF MOSCOW credit ratings
10.11.2014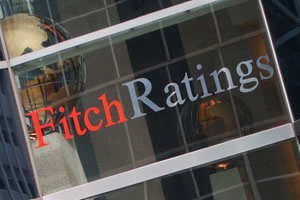 On November 7, 2014 international rating agency Fitch Ratings affirmed the current ratings of CREDIT BANK OF MOSCOW: Long-term Issuer Default Ratings (IDRs) at 'BB', Viability Rating — 'bb', National Long-term rating — 'AA-(rus)', Senior unsecured debt — 'BB' and Subordinated debt at 'BB-'. The rating agency also affirmed the Short-term Issuer Default Rating at the level of 'B' and Support Rating at '5'. The ratings outlook is stable.
High quality of a loan book and comfortable capitalization level along with strong profitability became, according to the agency, the main supporting factors of the Bank's ratings. Fitch also noted sound liquidity profile and funding structure, which, in the case of development of negative macroeconomic scenario, will help to neutralize the risks of the Bank's financial position deterioration.
More detailed information about CREDIT BANK OF MOSCOW's rating upgrade can be found on Fitch web-site: http://www.fitchratings.com/.