CREDIT BANK OF MOSCOW reports its RAS results for 1H2016
29.07.2016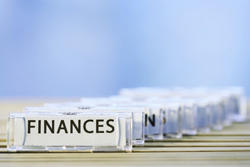 CREDIT BANK OF MOSCOW has reported its results for 1H2016 in accordance with Russian Accounting Standards (RAS).
The Bank's net income for the first 6 months of 2016 was RUB 1.5 bln. Operating income (before provisions) increased by 53.5% yoy to RUB 28.2 bln mainly due to the growth of interest income from corporate and retail lending.
Interest income grew by 45.8% yoy to RUB 57.3 bln. Interest expense increased by just 28.0%. Loss provisions grew to RUB 14.4 bln, and interest income after provisions amounted to RUB 7.2 bln, having soared by more than 4 times yoy.
The Bank's total assets increased slightly year to date and stood at RUB 1,201.7 bln, of which 81% represent net loans to customers and 12% investments in securities. CREDIT BANK OF MOSCOW is ranked 11th by total assets among Russian banks (Banki.ru) and is one of the 5 largest privately-owned banks.
The Bank's loan portfolio before impairment provisions expanded by 6% ytd and reached RUB 896.6 bln, of which RUB 782.7 bln or 87% are attributable to the corporate loan portfolio, and RUB 113.9 bln or 13% to the retail loan portfolio.
The Bank's total liabilities grew slightly to RUB 1,118.6 bln. Corporate deposits increased by 2% to RUB 802 bln, retail deposits rose by 4% to RUB 206.9 bln. Liabilities to credit institutions amounted to RUB 58.1 bln.
Total capital calculated in accordance with Basel III as of 1 July 2016 was RUB 144.8 bln, minus 6% ytd due to devaluation of FX-nominated subordinated loans as a result of rouble appreciation. Capital adequacy ratios in 1H2016 were: N1.1 — 8.0%, N1.2 — 8.0%, N1.0 — 14.8%.
The Bank's branch network consisted of 68 offices and 21 stand-alone cash desks in and around Moscow as of 1 July 2016. It had over 5,400 payment terminals and over 960 ATMs as at end of 1H2016.
The Bank remains one of the leaders in the cash collection segment in Moscow region. As of 1 July 2016 it had around 2,600 customers, of which 166 were credit institutions, and operated 323 cash collection routes.